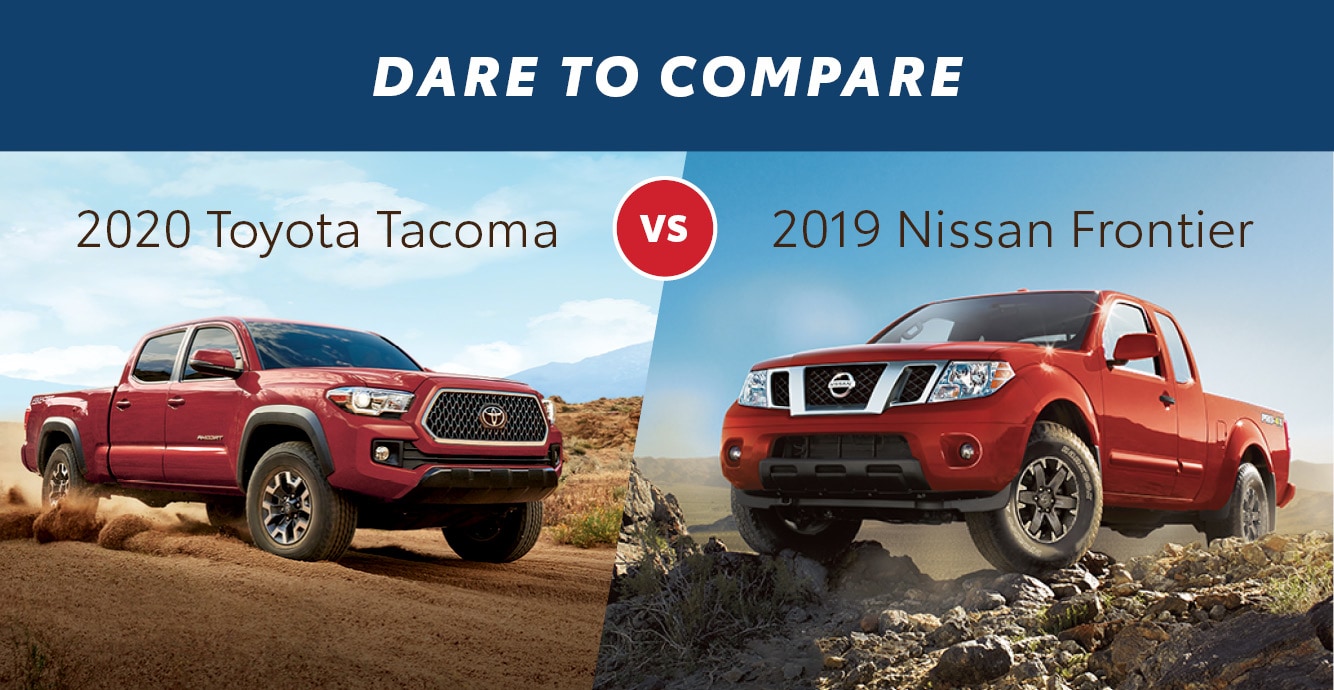 We invite you to Jim Pattison Toyota Duncan to discover how the new 2019 Toyota Tacoma compares to the 2019 Nissan Frontier. The Tacoma is a legend for reliability, good looks and adventure seeking.
But don't just take our word for it - schedule your test drive today at the link below.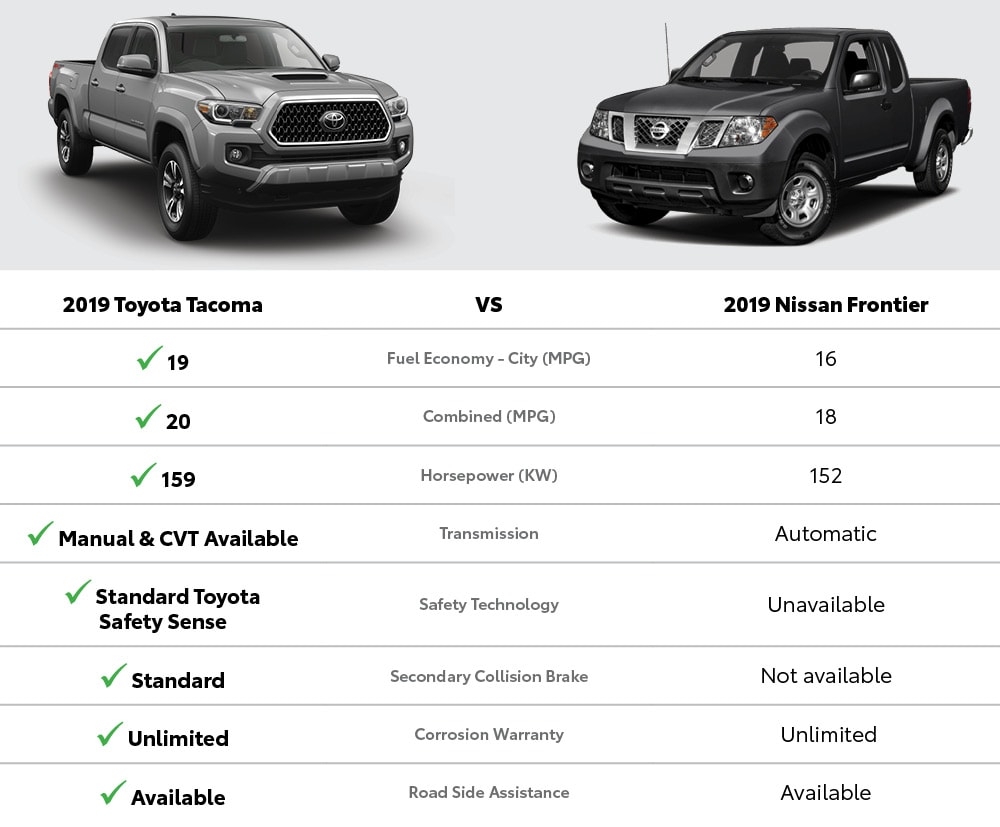 Dare To Compare: Nissan Frontier
*Features subject to change. Contact us for the most up to date information.