Dare To Compare: 2019 Honda Civic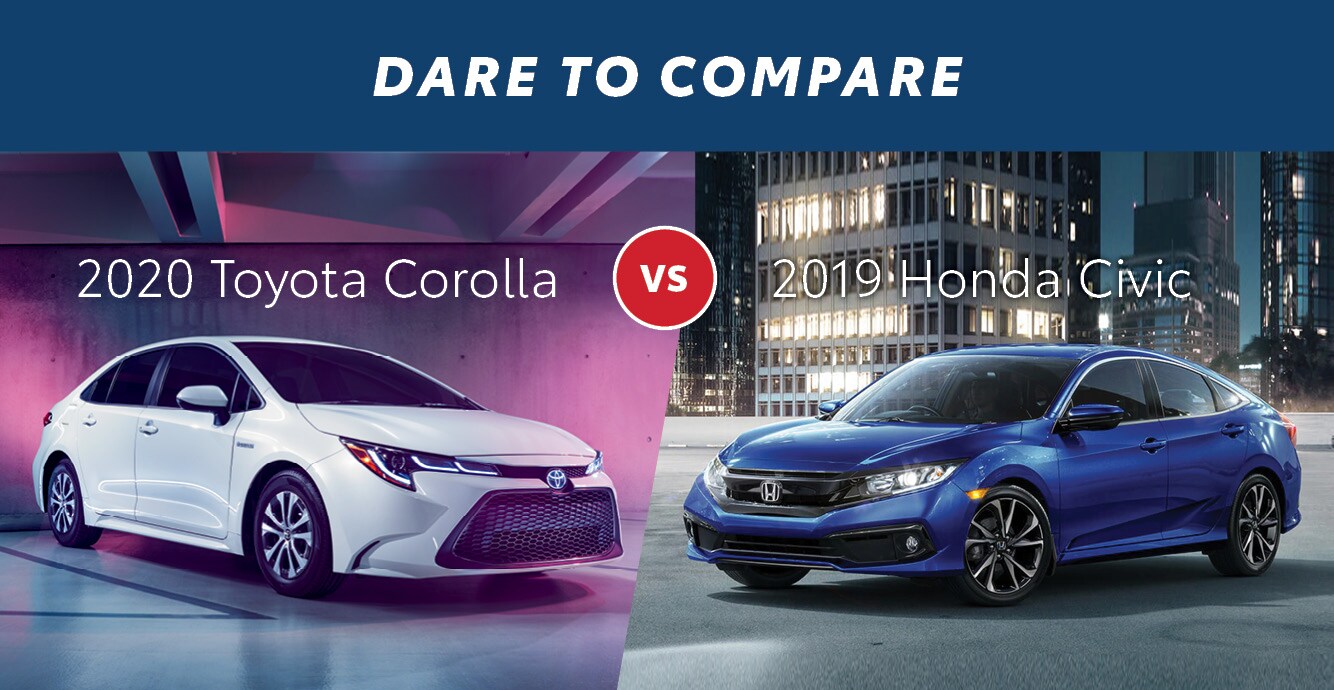 The 2020 Corolla vs. 2019 Honda Civic 
We invite you to Jim Pattison Toyota Duncan to discover how the new 2020 Toyota Corolla compares to the 2019 Honda Civic. 
Completely redesigned the Corolla is packed with more features and technology than ever before. 
But don't just take our word for it - schedule your test drive today at the link below.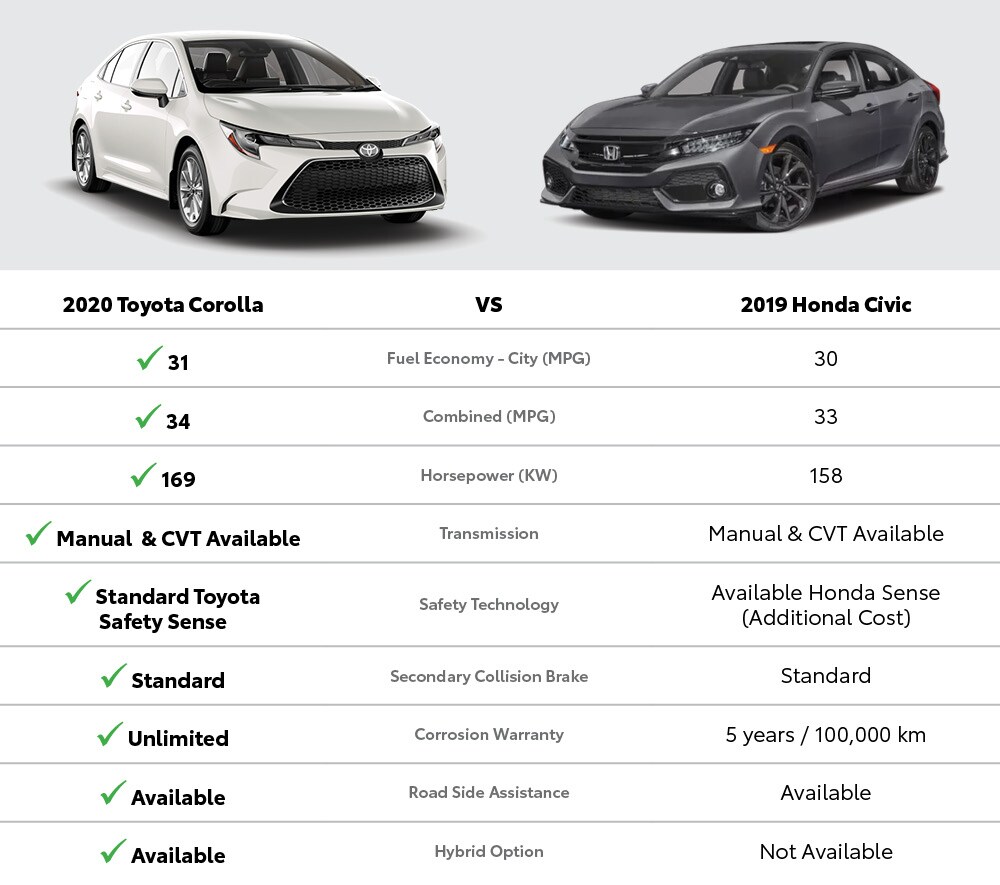 Dare To Compare Offer: Honda Civic
*Features subject to change. Contact us for the most up to date information.